RELIABLE LAWN MOWING SERVICE IN CHARLOTTE NC
Looking for a quality and reliable Charlotte lawn mowing service?  We know how hard it can be to find someone who will get the job done right, without damaging your property, and show up when they say they will.
Lawn Cutting Services Without A Contract
Want to test us out without a commitment? Great! We don't believe long-term lawn service contracts are in your best interest or ours.  Instead, we encourage you to contact us below to get a FREE quote– be sure to let us know your address and if you have any specific concerns related to the access to or lawn care of your property.
Weekly, Bi Weekly and One Time Grass Cutting
While many independent operators offer lower prices because they don't have reliable staff, we are proud to say that we serve our customers on schedule, week after week. Their satisfaction is what has allowed us to be in business for over a decade.
While the rain can occasionally impact our schedule through the week, we strive to mow your lawn on a scheduled day and will let you know if the weather impacts the schedule.  We understand that you may make special arrangements for gates and pets on the day we visit so we let you know if plans change.
 Communication is key to your satisfaction with our grass cutting service.
Our Values Customers Receive the Following Lawn Care Services:
Grass Cutting

Weed Eating

Edging

Blowing off Driveways, Sidewalks, and Pathways
Landscaping Services available seasonally for an extra charge:
Leaf Removal

Mulching with Pine Needles and Pine Straw

Mulching with Wood Chips

Fertilizing and Weed Prevention

Lawn Aeration
No need to be home, our lawn maintenance team can cut your lawn and leave your property clean and tidy. It's easy to get started with us, just let us know where you'd like cut and we'll get you a free quote!
As a lawn mowing company,  our lawn maintenance services are ideal for:
Homes

Townhouses

HOAs and Neighborhood Associations

Property Managers

Landlords

Apartments

Office Parks
Wondering if our service is right for you? Call 704-741-5004 or submit the form below to find out! To most efficiently and effectively serve our customers, we aren't a full service landscaping company. Please check with us if you have specific needs for your landscaping maintenance.
Looking for Lawn Service Near Me in Areas Surrounding Charlotte NC?
We serve the South Charlotte NC area including towns such as:
Waxhaw

Weddington

Indian Trail

Indian Land

Matthews

Monroe

Ballantyne

Piper Glen
Give us a call at 704-741-5004 or submit the form below for a FREE quote!
How to Take Care of Your Charlotte NC Lawn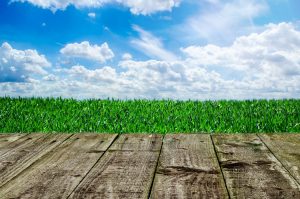 Not sold on hiring a lawn service yet? No worries!
Here are some helpful tips on taking care of your lawn. While your grass grows thick, lush and weed-free, your neighbors may grow green with envy.
Don't Cut Too Much Grass At Once!
Mow regularly to keep your grass cuttings 1/2″ or shorter.  This preserves the health of the grass and allows it to grow best.  Cutting off too much of the blade at one time compromise it's ability to recover in the high heat and lower water days of the summer.
As a side note,  many homeowners associations have requirements about lawn maintenance and you'll need to cut it to stay in compliance there.
Keep Your Lawn Mower Blade Sharp
Keeping the blade sharp and clean not only helps your lawn mower engine last longer because of less resistance through the mowing, it also keeps your grass healthier.  Keeping the blade sharp prevents the grass blades from shredding at the tops, which makes them brown and ugly at the top, as well as puts them at risk of disease and weed infestation.
Fertilize and Water Your Lawn!
Just as a healthy body starts with quality food and water, so does your lawn.  Make sure and fertilize regularly through the year and water during the growing season, especially when rainfall levels are low and temperatures are high.
If you'd rather have someone handle the lawnmower equipment and  lawn maintenance for you, that's what we're here for! Give us a call at 704-741-5004 or submit the form below. We're at your service and look forward to hearing from you today.